FLOAT TUBES AT PECHE CENTER NIMES: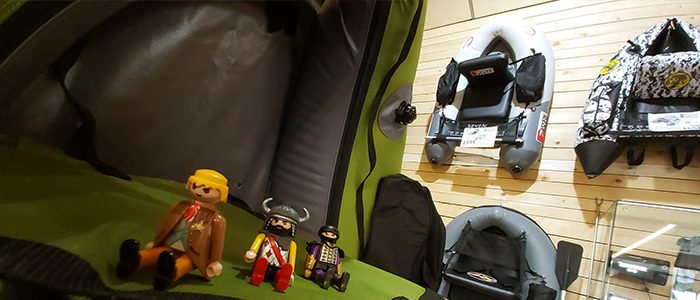 No boat ramp? No money or space for a boat? No worries… Float-tube is there!
Go with the flow of the river for trout or catfish ; Move away from the shore of your favorite lake to get close of best bass spots ; Take the tangent on a salty lake and reach the sea basses ; Go tend your lines and a bucket of boilies on a hidden post …
The FLOAT TUBE !
Launched in ten minutes, can be fitted at will. some float-tubes from PECHE CENTER were more equipped than a lot of boats; Motorized, dephtfinder, up to 6 rods, 2 bags loaded with equipment! Not to mention the possibilities for all type of fishing styles : Baiting, live bait positioning, bottom control ; Or just for the ride!